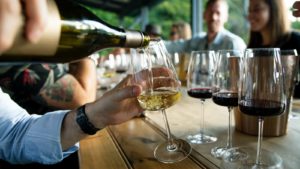 4 D2C wine trends accelerated by COVID BUT will continue in our new normal
7 min read * 05 September 2021 by Jennifer Burke
Digital business is here to stay
As businesses began to reopen for the summer, I felt a sense of relief. We were able to visit our friends again. Go out to restaurants and sit on patios again. Enjoy a glass of wine and the views again. 
Whew–A sense of normalcy–with preventative measures in place. But, don't be fooled, it won't be the same normal that we had pre-COVID. I like to think we're going to do better. From normalizing remote working (my husband is home more), to working-out-at-home (we have more time for life & lifestyle habits because we don't commute to work), to reduced pollution from less commuting, to well… shopping, interacting, and experiencing things online.
Last March, our worlds went online, from buying groceries & home delivery, Zoom meetings, to virtual apéros (virtual cocktail hours). Netflix, Disney, Amazon Prime subscriptions skyrocketed. We're all eager to get back together in person, but we have to recognize that COVID accelerated digital customer interaction by year–jumping from on average from 20% in 2017 / 2018 to over 60% in 2020 (source: Mckinsey).
I researched a few trends in the wine industry that were accelerated by COVID and distilled the ones I think will continue to define our new normal.
ONLINE SHOPPING, mCOMMERCE, & AT-HOME DELIVERY
With lockdowns & work-from-home directives, wine found its way back to the family dinner table and consumers adapted to online shopping, at-home delivery,& pickups (Source: SVB).
Shopping on a mobile device is commonplace. In 2021, 53.9 % of all retail e-commerce is expected to be generated via m-Commerce (Source: statista).
CONTACTLESS PAYMENTS & MOBILE PAYMENTS
Whether in-store or online, scan to pay, tap to pay, or Apple pay, Google pay & other mobile transactions are here to stay.
Digital wallets hold a consumer's preferred credit card, billing information, shipping address behind several layers of encryption. This encrypted, 1-click checkout means a faster & frictionless buying process for the consumer & the vendor.
In Switzerland, TWINT is our mobile payment option. Scan a QR code, either pay in one click, or type in an amount and pay. I use this option a lot in my self-service farm stands.
Anything that doesn't involve touching money or devices and that makes the customer shopping experience more convenient is a win for everybody. Even my local bakery — a cash-only establishment before COVID — transitioned. 
SCAN CODES
Scan to learn more. Scan to order. Scan to pay. With scanning technology integrated into smartphone cameras, digital signage is exploding.
Preliminary results from the "State of a Swiss Wine consumer" survey indicate that consumers are more and more likely to scan to order, pay, learn more, engage, book experiences & more.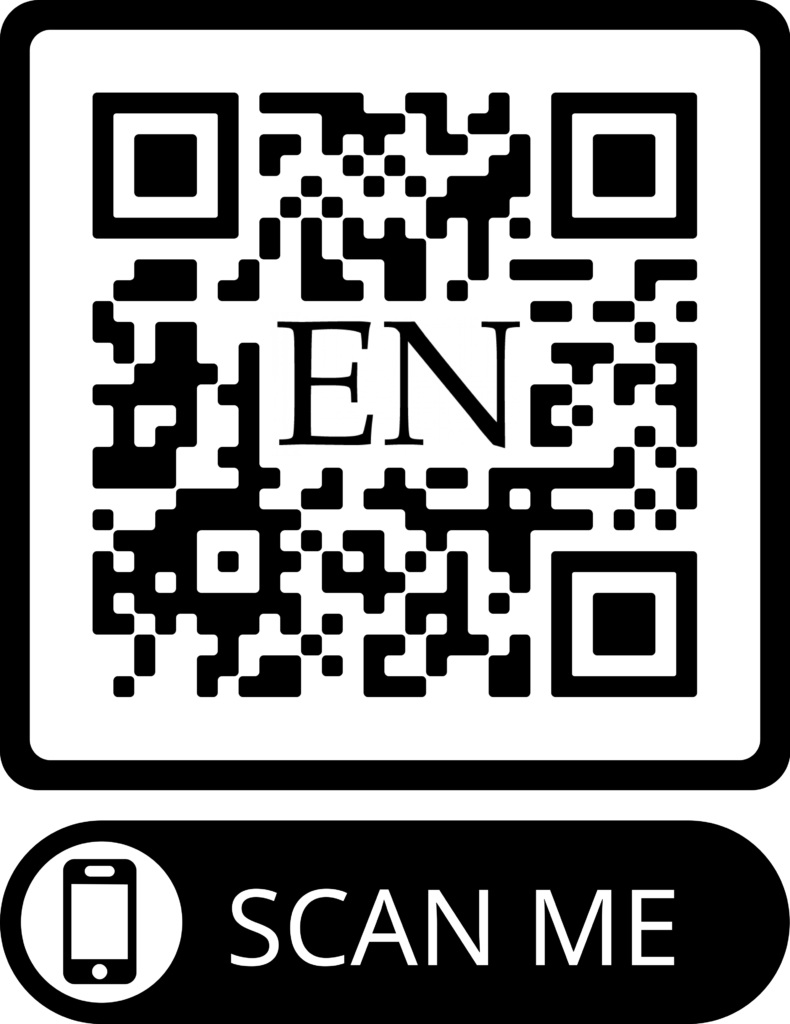 ONLINE TASTINGS & EVENTS
As borders were closed, and shops and restaurants were forced to shut down, in-person activities became more and more scarce. In response, people took their interactions online (both for business & for social connections).
Digital wine tastings took off alongside the popularity of ZOOM video conferencing. Amber LeBeau from spitbucket.net wine blog launched VirtualWineEvents.com in May 2020. On the one year anniversary of the site launch, they've featured over 12,000 events with over 10,000 unique visitors from over 70 different countries. Additionally, she reports over 6000 video replays from webinars, virtual tastings, & IG lives (with people regularly searching and rewatching these replays) (source: Amber LeBeau).
A case in point: At the beginning of the COVID pandemic, Dirty Rowdy Family Winery in the U.S. embraced online experiences. They created a series of wine & music virtual events for their community of customers. They grew their mailing list (their primary sales channel) by 45% year-over-year and increased their D2C sales by more than 200%. They sold out by December 2020 (source: Outshinery).
IT'S TIME TO THINK DIFFERENTLY ABOUT DIGITAL
Digital business is here to stay–not a new revelation, but one I think the food and beverage industry has had a hard time accepting. Having an eCommerce website doesn't guarantee sales. Your digital presence IS your virtual place of business.
It's honestly time to think differently about your digital presence:
It's your marketing & sales department
It's more than 50% of your customer's experience with your brand
It's where you tell your stories & sell your wine
It's working 24/7
If your digital channel is selling less than 2% of your inventory, it might be time to ask why.
DIGITAL CUSTOMERS ARE REAL PEOPLE
The rise of digital commerce has changed how businesses do business. That's why there are so many tools to help you understand customer data. Are people arriving on your website? Are they looking around and leaving without buying anything? If somebody came into your store, tasting room, or place of business, spent 3 seconds, then left, wouldn't you wonder why?

In your brick-and-mortar business, aren't you happy to see a repeat customer? Do you treat them to something special when you realize they are a loyal customer?

Stop thinking about digital customers as website visitors for followers or likes. Digital customers are real people.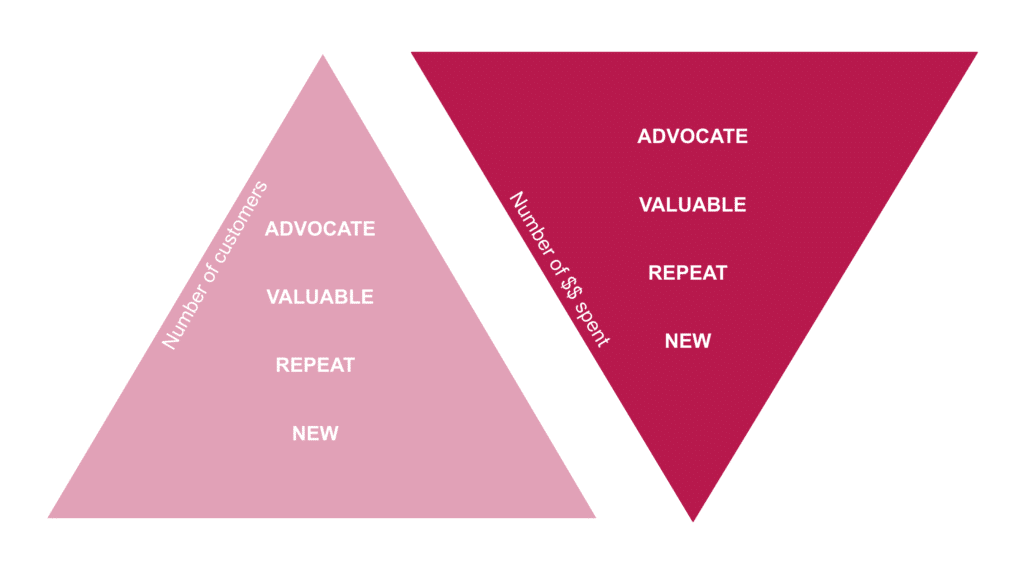 IT'S TIME TO LOOK AT YOUR CUSTOMER DATA DIFFERENTLY
How can you look at your customers differently? Start with your current customer database. How can you look at that data differently? How can you start a conversation with a new customer vs a customer you already know?
For example, notes in your customer database should include details like language, wine preference (white, red, spirit drinker, other), whether they prefer to share wine, how many events they've attended, if they pick up their own wine or prefer delivery, and more.
You should be able to sort your database based on average order value, lifetime value, channel acquisition source & preferred contact method. Once you start looking at your customer segments, you'll understand how you can better interact & engage with them.
For example: If you knew that a customer was a first-time buyer, what would you say to them? If you knew that somebody was referring other customers to you, how would you thank them? If you knew one customer preferred a phone call over an email, how would you change your approach?
DIGITAL BUSINESS MODELS CHANGE THE WAY PEOPLE CONSUME
Draw inspiration from digital business models outside of the food and beverage industry. Netflix, Spotify, Amazon Prime for example are billion-dollar businesses based on a subscription model. Subscription-based business models offer several advantages:
A loyal customer base
A continuous stream of predictable, recurring revenues
The opportunity to engage regularly with your customer base, gauge what they like/don't like & create more offerings—instead of guessing, trying new things to tempt new audience, and seeing what sticks.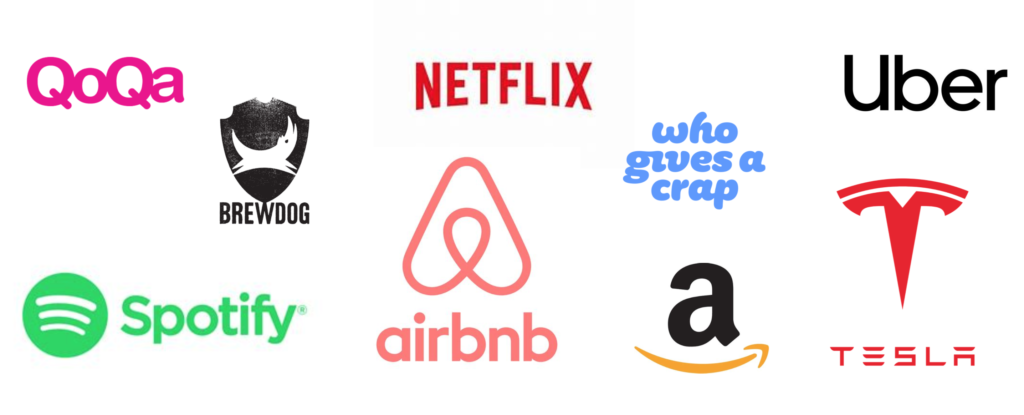 Think about how Tesla has disrupted the car industry. They bypassed dealerships & focussed on customer needs & relationships, with product + services + a refueling network (subscription model). Superimpose this business model over your restaurant, winery, brewery, or distillery. What does it look like? And to be quite frank here, it CANNOT look like everyone else's.
CUSTOMER EXPERIENCE DURING PAYMENT
At the point where your customer is ready to purchase, online or off, just make it really easy for them to give you their money. Adding digital wallets to your payment gateway or taking mobile payments at the point-of-sale increases conversion rate up to 35% according to Baymard Institute, an independent research institute for user experience.
DIGITAL SIGNAGE
What if you knew EXACTLY where a customer was when they arrived in your digital world? Would having that context help you serve them better? For example: Let's say you own a vineyard, and your vines are next to hiking trails (as is the case with most Swiss vineyards). If you added a beacon or scannable code next to the trail, what would you say to that hiker?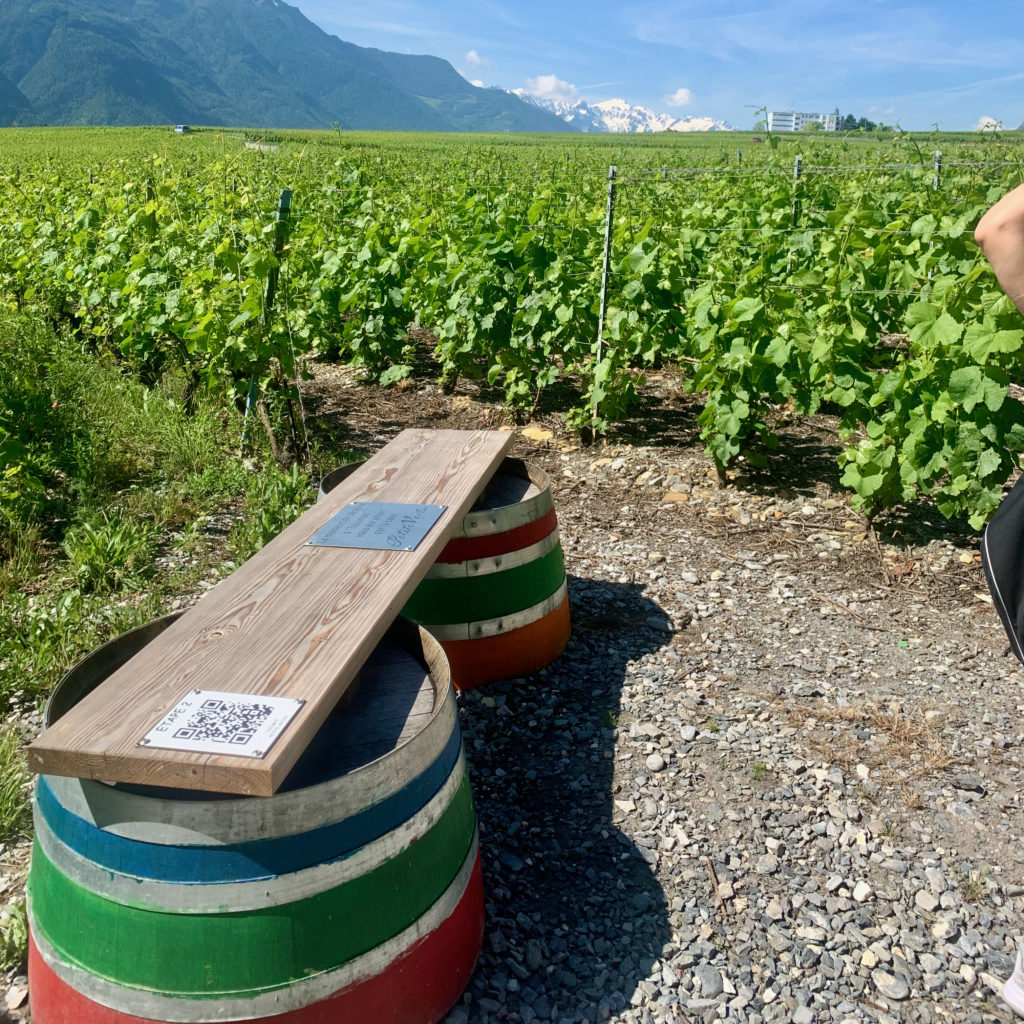 Or, add a shelf talker to your bottles in a vinotheque. To the person in the vinotheque, what would you say? How would you present your wine?
To the person with the BOTTLE already open on their table at a restaurant. What would you say?
A pretty common scenario in Switzerland is winemakers and other craft artisans are using 3rd party websites to sell online. What if you added a small scannable code to those products being sold. Imagine starting a conversation with that person who bought through a 3rd party channel?
Finally, digital signage is a powerful tool combined with traceability and food security technology like Laava smart fingerprints. I expect digital signage to become an important strategy for customer acquisition in coming years.

VIRTUAL EXPERIENCES
Amber LeBeau from VirutalWineEvent.com reported on what makes a great digital experience (source: Outshinery). Based on the data collected from the site, people are looking for unique and educational events.
According to Lebeau, "The best online events are things that let people interact and engage with the brand in different and unexpected ways." This could be trivia and games but also concerts, movie watching, book clubs, cooking demos, birding, natural hikes around the vineyards via IG LIVE, and more.
Listening to the winemaker regurgitate the same spiel over and over has limited appeal. But unique events that encourage interaction are the future.
Dirty Rowdy Family Winery's formula for successful online events is simple (source: Outshinery):
Understand who you are to your customer.
Understand what they are missing (HINT: IT'S A LOT MORE THAN WINE!).
Figure out how you can deliver that to them online (or off).
CONSUMER BEHAVIOUR AND EXPECTATIONS HAVE EVOLVED
Consumer behaviour and expectations have evolved. Have you evolved with them? If you do anything in 2021 to grow your D2C sales, it's definitely time to think differently about your customers.
Direct-to-consumer online sales could easily be responsible for 20% of total sales with lower overhead than a tasting room (source: SVB). You can spend precious time trying to understand how to make digital work, decoding code & tools and finding your audience. Or you can hand it over to experienced professionals who understand:
How to navigate & connect digital channels
How to use analytics & new technologies to build a digital brand
How to create memorable & frictionless customer experiences (online & off)
INTRODUCING 9068 CREATIVE: DIGITAL CONSULTING FOR WINERIES
9068 Creative is a digital concierge agency focussed on expanding D2C sales for wineries by building a great digital brand experience, a smooth digital customer experience, adding automation, optimising conversion, and centralising customer relationship management.
Jennifer Burke, founder of 9068 Creative, has over 20 years experience in high tech, digital marketing, and content development. She understands how the digital landscape changes the way people shop & buy wine online and brings a global perspective and a lifetime of digital experience to wineries. She is a lifelong foodie & traveller. She currently lives in Switzerland with her husband and family.